The Defense Advanced Research Projects Agency (DARPA) has awarded additive manufacturing materials developer Elementum 3D a direct Phase II SBIR contract to develop a 3D printing process for rhenium metal.
Rhenium is one of the rarest metals on Earth and belongs to a group called the refractory metals. It is known for its high density and extreme resistance to heat, offering the second highest melting point among all metallic elements in the periodic table (just after tungsten).
The metal's capable mix of thermal and mechanical properties make it a highly sought-after material as a component in the aerospace industry, where parts are often subjected to high stress and extreme heat. DARPA believes the ability to 3D print with rhenium will aid in the development of more durable rocket and missile propulsion systems.
Elementum 3D AM Materials
Based in Colorado and founded in 2014, Elementum 3D specializes in the research and development of advanced metal, composite and ceramic powders for 3D printing. The company creates its materials using its patented Reactive Additive Manufacturing (RAM) technology, which uses ceramic reinforcements to prevent materials from cracking during the solidification process.
As such, it can be used to develop powders based on metals that are generally not compatible with 3D printing. This includes established forged alloys such as aluminum 1000, 2024, 6061, 7050 and 7075.
In addition to its materials portfolio, Elementum is also developing parameter sets for laser powder bed fusion. The company has already created repeatable processes for other refractory metals such as tantalum, tungsten, tungsten heavy alloy and tungsten-rhenium alloy. DARPA expects this experience to be helpful when setting up a rhenium printing process for critical applications.
Rhenium Processing Difficulties
Rhenium is already widely used as an alloying constituent in nickel-based superalloys, but its usefulness as a base alloy is limited due to the difficulty of processing it traditionally. For example, forming rhenium into complex geometries is expensive due to its high melting temperature, and it is also very difficult to machine because it undergoes severe strain hardening.
With a 3D printing process specifically for metal, users of industrial 3D printers could circumvent these restrictions and manufacture complex components with rhenium as the base material. Additionally, the use of additive manufacturing would allow for geometric features that are difficult to manufacture using conventional processes such as powder metallurgy and electrical discharge machining.
Ultimately, the DARPA project aims to cement rhenium as a viable additive manufacturing metal, allowing the material to be used for a variety of high-temperature propulsion and hypersonic applications.
If Elementum succeeds in developing a rhenium printing process, an additional "option period" contract may also be executed by DARPA. This contract would involve the 3D printing and testing of end-use aerospace components with the goal of promoting the commercial adoption of rhenium in the additive manufacturing sector.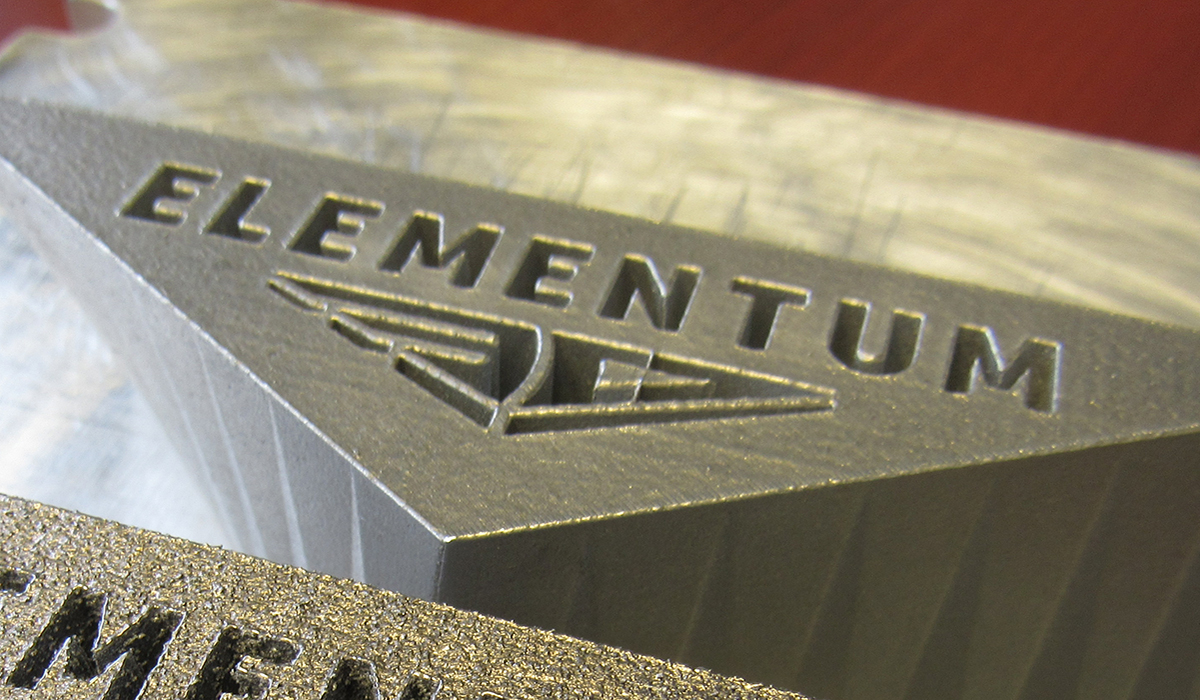 Although 3D printed rhenium is not yet widely used in aerospace, metal additive manufacturing as a whole certainly is. Last month, launch vehicle maker Launcher successfully completed its latest round of hot testing for its 3D-printed E-2 liquid rocket engine at NASA's Stennis Space Center. For the first time ever, the company's rocket engine achieved nominal thrust, pressure and oxidizer/fuel mixture ratio, while apparently in "perfect condition" after 40 seconds of test firing.
Elsewhere, propulsion systems maker Aerojet Rocketdyne recently received its biggest RL10 contract to date from space launch company United Launch Alliance (ULA). As part of the agreement, Aerojet Rocketdyne will deliver 116 of its partially 3D-printed RL10C-X engines to ULA for use in the latter's new Vulcan Centaur heavyweight rockets. ULA will use its new 3D-printed engines to support the launch of e-commerce giant Amazon's next constellation of Kuiper satellites.
Subscribe to the 3D Printing Industry Bulletin for the latest additive manufacturing news. You can also stay connected by following us on Twitterlove us on Facebookand tune in 3D Printing Industry YouTube Channel.
Looking for a career in additive manufacturing? To visit 3D printing works for a selection of roles in the industry.
Featured image shows rhenium samples. Photo via Alchemist-hp.